Rewards programme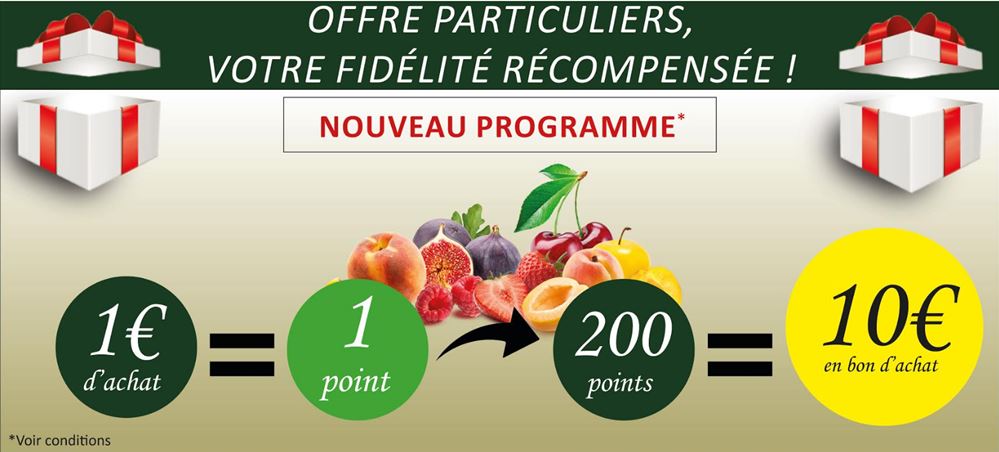 Your rewards account is automatically activated when you create your account on our website, www.comtes-de-provence.fr
When you place an order with the Comtes de Provence e-shop, you earn points which you can later convert into discount coupons. Your points are credited once your order has been approved and paid for
You can review your rewards points by going to "My Account" and then "Rewards Points".
Good news! The rewards programme works with all our promotions and has no time limits.
For more information about our rewards programme, please don't hesitate to contact Customer Service at comtesdeprovence@agronovae.com.
* Special offer reserved for private customers and is exclusive of shipping charges. 200 points are required to use the coupon.